MATTHEW:

My name is Matthew Austin and I've been doing this kind of work for about 10 years.

For the long story, you can buy my book.

The short story is that I first started in my Chicago apartment in 2011, learning from YouTube and making book projects for close friends—a night-and-weekend practice that myself, my brother, and a group of friends later evolved into a non-profit called The Chicago Perch (2012–2015), which funded and published 18 editions and $47,000 in payouts to artists.

This project later evolved into a project called Candor Arts (2015–2021) which I started in my spare bedroom in Los Angeles, but then moved back to Chicago, and operated as a team of four out of three different studios for 5 years, and we closed the last studio down a year into the pandemic. This project funded and published 52 editions and around $300,000 in payouts to artists.

Based in Los Angeles, For the Birds Trapped in Airports (2022–?) is the next iteration of these studio projects.
ORIANA: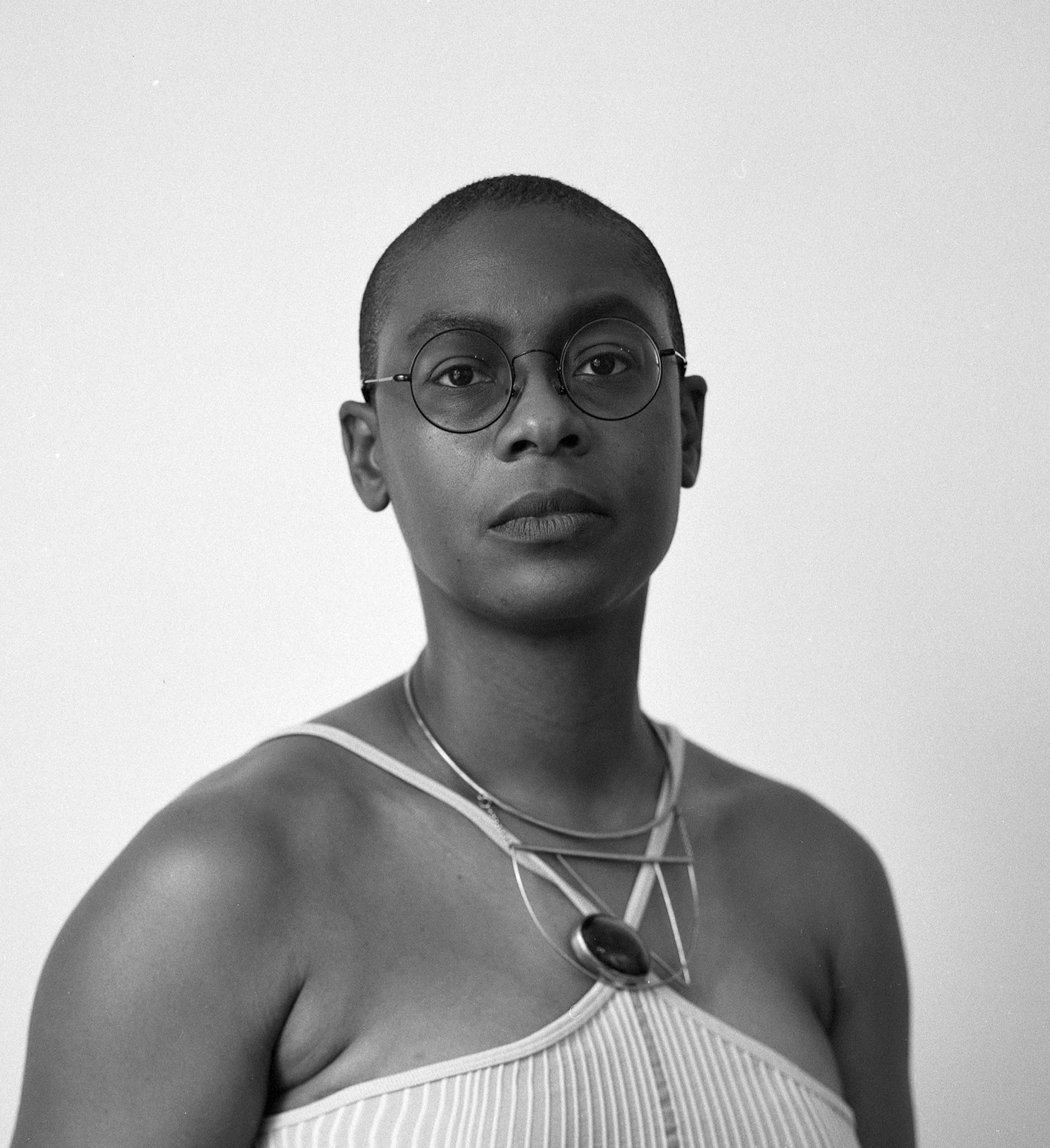 My name is Oriana Koren and I serve as Editor of For the Birds Trapped in Airports.

I've worked as an assignment photographer, on photography for book commissions, as juror for photo competitions and contests, and an independent curator. I've published critical essays, taught community discussion classes, and taught visual literacy to middle, high school, and university students. As a long time voracious reader of books and a trained non fiction writer, I have a wide breadth of experience when it comes to words and images, how they work in tandem, and how to harness the power of the partnership of words and photographs.

I communicate clearly, intentionally, and succinctly. I read the dictionary and thesaurus for fun as an elementary schooler — I use my words well.

I'm not a bullshitter and I do not suffer fools easily. If you're looking for someone to kiss your ass or encourage you to kiss ass in order to succeed, I'm not your guy.

I enjoy working with artists who are thoughtful, community-oriented, goal driven, and kind who have rich interior lives that guide their artistic practice. I am at my best when I am able to help guide other rebels who have chosen to navigate their arts practice outside of the restrictive, soul-sucking constraints of a competitive, white supremacist system that puts the individual, spectacle, greed, and celebrity worship at the forefront of creative practice.

I can help you with: crafting a professional biography, refining your artist statement(s), editing your web portfolio for editorial commission opportunities, image sequencing for promotional print material, developing elevator pitch for portfolio reviews and client meetings, personalized reading lists to aid research of writing and photography projects. I cannot (and will not) help you with: general networking, connecting you with industry contacts, using social media for promo and marketing, assessing if an underdeveloped project idea is worth pursuing.

I'm interesting in acquiring these kinds of projects for publishing: unpublished long term personal photography projects by Black women photographers (mid to late career); hybrid photography and writing projects rooted in personal memoir; experimental non fiction rooted in journal keeping/diary writing, first time poetry collections from poets who are of color and trans and queer identified; non fiction critical essay collections exploring Blackness in the space of Afro-pessimism, gender, sexuality, and disability; historical revisionism in US history; American fascism; philosophical manuscripts on Black existentialism and Blackness as technology; cult culture throughout American history; memoirs from BIPOC survivors of American cults/religious abuse in the Christian church; first time poetry collections, with a priority centering QTBIPOC voices; Multilingual poets with writings in multiple languages; self taught poets (no "formal" training).


KIKI:

My name is Kiki and I am the studio administrator. I manage all things financial and plan our production schedule—I love a good spreadsheet.

I also provide bindery support. This means aiding in bindery tasks such as folding pages, scoring covers, sewing books, and running our DB-290 perfect binder (whose full name is Dale Burnhardt, Jr.)

*Full Disclosure: I am Matthew's spouse <3


EJ:
I'm EJ. Much of what I know, I have learned from: Estelle Thompson, Karen Thompson, Ernest Hill Jr., Margaret Nomentana, Joan Giroux, Adam Brooks and Mat Wilson (Industry of the Ordinary), Andrea Fraser, Mario Ybarra Jr., Na Mira, Matt Austin, Young Chung, Adam Feldmeth, Jordan Casteel, TLC, Lauryn Hill, and Augie Grahn. I am forever indebted to these educators and I thank them endlessly.


Thank you for visiting.







Looking for our shop?

It's called Speculation Bookshop, our partner company, and you can purchase our work and others there:



︎ ︎ ︎ ︎ ︎ ︎ ︎ ︎ ︎ ︎ ︎ ︎ ︎ ︎ ︎ ︎ ︎ ︎ ︎ ︎ ︎ ︎ ︎ ︎ ︎





Five more things you can know about us:


---
---
---
---